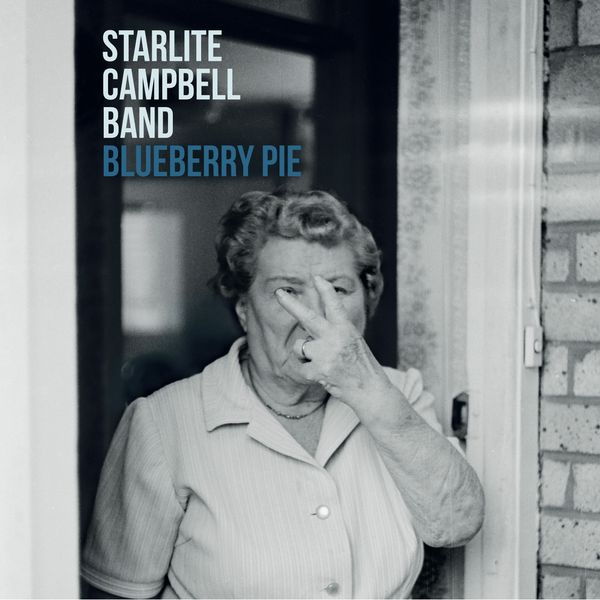 'Blueberry Pie' - a fresh taste of British Blues by the Starlite Campbell Band is now available to pre-order.
Inspired by the mid-to-late 60's electric blues, the new album by Supertone artists Suzy Starlite and Simon Campbell (aka the Starlite Campbell Band) features Steve Gibson on drums (Van Morrison, Jack Bruce, Chris Farlowe), Jonny Henderson on Hammond organ and Wurlitzer electric piano (Robben Ford, Matt Schofield, Otis Rush) with special guest Danny Boy Sánchez on harmonica.
Starlite and Campbell, who co-wrote the album said "The heartbeat of Blues music for us lies in the telling of life's stories and experiences and, as songwriters, we wanted to document a musical snapshot of the flavours and feel of life today."
Recorded at Supertone's residential recording studio, Simon Campbell, the Producer of the album said "My favourite period of the British / Electric Blues was from 1965 to 1969; the days of the original Fleetwood Mac with Peter Green, Eric Clapton, Jimmy Page and Jeff Beck (not forgetting our US friends Mike Bloomfield, Roy Buchanan and Danny Gatton etc) in their respective bands.
This late 60's thing typifies the 'feel' and 'sound' that we were aiming for on the record, but of course with a few surprises."
He added "I did my first guitar session at the young age of 17 in 1975, and I was terrified, marvelling at the environment and being surrounded by many fine, well-seasoned musicians, engineers and producers (including Big Jim Sullivan and Derek Lawrence) so I was lucky enough to learn first-hand from some of the music industries finest producers about recording techniques and music production."
'Blueberry Pie' is best described as having a light and succulent crust of electric and acoustic guitars, long and short-scale basses, vintage amplifiers, real Hammond organ and Wurlitzer electric piano, harmonica, drums and natural voices. The filling is made of contemporary stories of loss, love, despair and most importantly, lots of hope...
'Blueberry Pie' by the Starlite Campbell Band is set for worldwide release on 1st February, 2017.
It will be available to buy digitally, on CD and special limited edition 180g vinyl direct from our online shop.
---