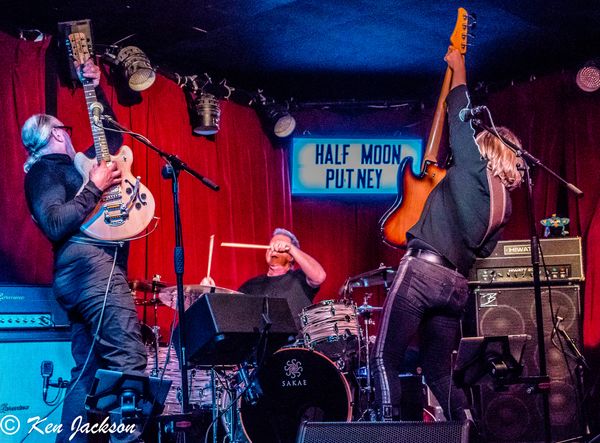 European Blues awards nominees and Supertone artists Starlite Campbell Band headlined the legendary Half Moon, Putney on Wednesday 6th March in their London debut!
The Half Moon has hosted live music every night since 1963 and it was an honour for the band to join the ranks of some of music's most iconic bands and musicians that have rocked the stage including The Rolling Stones, The Who, The Small Faces, Roy Harper, Nick Cave, John Mayall's Bluesbreakers... The list is almost overwhelming!
The audience were fantastic and great news - the venue immediately booked the band again before the night was over!
British blues awards lifetime achievement award winner and concert promoter Pete Feenstra wrote:
"True spirit of independent blues. Great night with the Starlite Campbell Band in SW15. So refreshing to catch a high-energy, enthusiastic band with virtuoso players and fresh material.
Special tip of the hat to Suzy Starlite whose name reflects her sparkling bass runs and unfettered dynamism.
They never dropped a note all night, and why would they with a line-up featuring Steve Gibson on drums, Jonny Henderson on hammond, Simon Campbell on guitar and the explosive Ms. Starlite herself!"
The band attracted some great comments!
Great night of wonderful music and fantastic performance by everybody in the band | Ricardo Lopez, London, UK