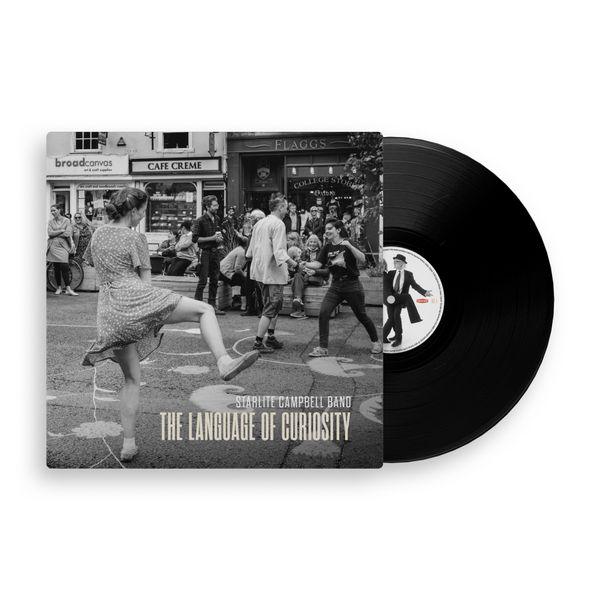 It's here!!
I'm thrilled to announce that our highly acclaimed Starlite Campbell Band album 'The Language of Curiosity' is now available to buy on delicious limited edition180g vinyl. 
There's no denying that there's something special about listening to music on vinyl; the therapeutic ritual, the warm sound, holding the artwork that reads like a love letter in your hands...
Produced by Simon Campbell, mastered by Jon Astley (The Rolling Stones, The Who, Led Zeppelin, Paul McCartney), vinyl lacquers cut by Miles Showell at Abbey Road, London and vinyl pressed by Optimal in Germany (Radiohead), we have taken every care to give you the very best listening experience and can't wait for you to hear it in all its analog soundscape glory!   
The album is available to buy from your local record shop in the UK & across Europe or direct from our Starlite Campbell Band website, where there is also an option to buy signed personalised copies. 
Order your very own limited edition copy today - while stocks last! 
Big love, 
Starlite
xxx
Voted #7 in Music News, UK Top 28 Albums of 2021  
#2 in Official Roots Music Report Charts, USA 
#2 Independent Broadcasters Blues Charts, UK / Album Pick of the Month 
BBC - Featured artists & album of the week 
#1 Pica Top Hit 100 Charts, The Netherlands 
Over 35 ★★★★★ reviews and counting 
An essential addition to your beloved record collection!!
Photographer: Stuart Bebb, Oxford Camera 2021