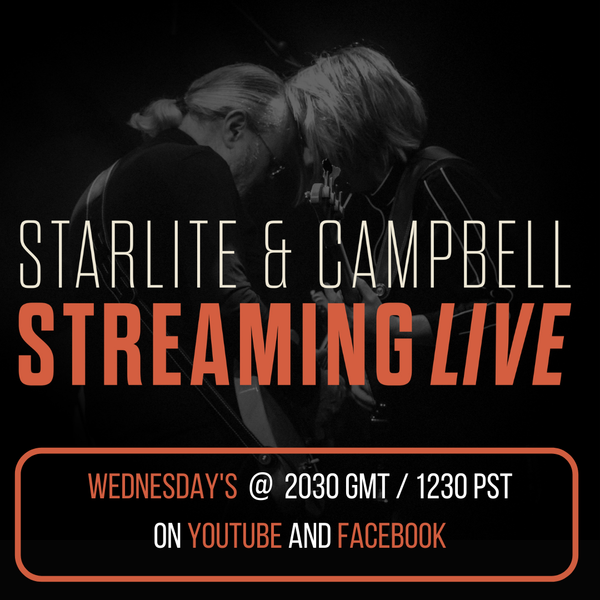 Need a mid-week live music fix? Join husband & wife Suzy Starlite & Simon Campbell streaming live every Wednesday at 2030 GMT for an hour of music and chat from the Supertone studio where they'll be playing original music and other songs they love, chatting about the latest Vinyl Vavoom! album of the week and having a bit of fun with their mid-week musical pick-me-up! You may even spot Bobby & Hummock, their hairy beast labrador studio hounds wandering around...
You're invited! Bring your friends and join 'Starlite & Campbell' Streaming Live on the Starlite Campbell Band' Facebook page or YouTube channel
Find out more: https://found.ee/nO17o
Tip jar - https://starlite-campbell.com/tip-jars/14122
Watch the video for the new acoustic version of 'The Language of Curiosity' from the live stream!