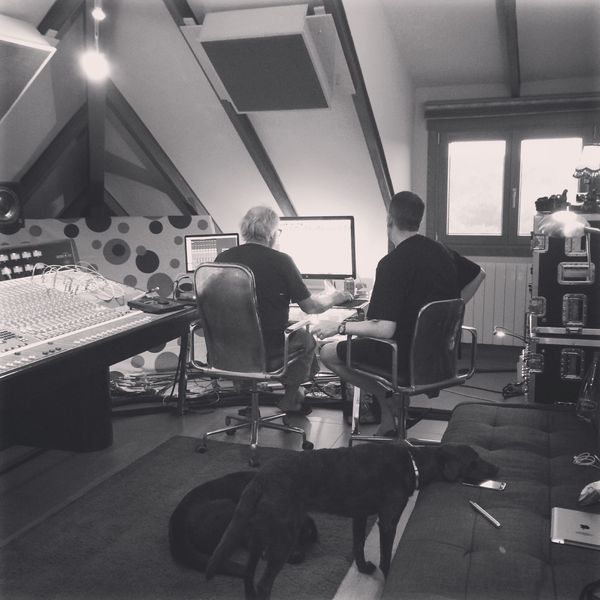 A video from our friends GROUNDPILOTS who came to record at the Supertone Studio in August 2015. Featuring Simon Campbell (Guitar and MOOG Guitar) & Suzy Starlite-Campbell (Bass). This is what they said about the experience:
"What an exhilarating and productive experience it was for "Ground Pilots" to fly over to Valencia Spain and work the incredibly talented duo "Simon Campbell & Suzy Starlite Campbell" on our 2nd album "The Race - A Magical Boy - the Film".
The studio set up is a musicians dream with everything you require at hand including a Trident Vector mixing desk plus an array of ultra superb guitars & microphones to ensure the sound quality of everything you do at Supertone Records is the best it could possibly be.
Soon as we arrived we felt at home as "Simon & Suzy" made us feel so welcome straight away as they're such kind and attentive people.
Day one was a great bonding session for us all as we discussed about the weekend recording we had ahead, also visiting their local town and even having a little dance to a band parade in the streets before heading back to the residential studios and having a swim in the pool and listening to Abbey Road on Vinyl in a thunderstorm. (A moment i'll never forget).
When it was time to hit the studio, it was time to hit the studio in a big way full of excitement and enthusiasm, "Simon" was mind blowing with his knowledge of tech and his playability once he picked up a guitar made me feel like I was in guitar heaven setting his amplification to 10 making "Jimi Hendrix" blush, "Suzy" on equal measure playing her bass so expressively and on point was simply a joy to behold.
These guys know exactly what they're doing creatively and I'm so pleased to have had the chance to work with them both. a magical experience to say the least !!! 10/10"