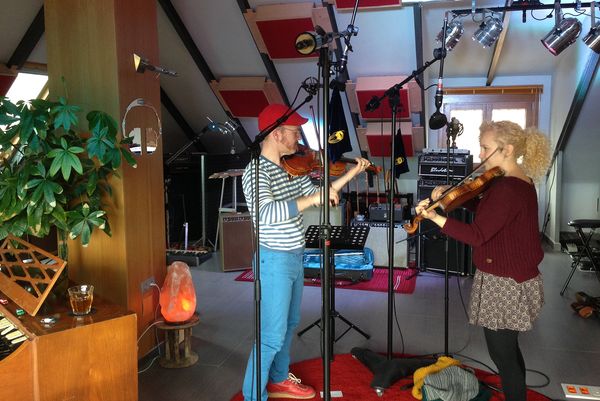 Grammy-nominated fiddle player Casey Driessen and multi-award-winning Estonian star Eeva Talsi chose Supertone to record their new duo fiddle album. 
Fusing their American and Estonian musical influences, they recorded nine complex fiddle and vocal tunes over three days. 
Embracing the full Supertone musical experience, they stayed at the studio which offers a residential option. This enabled them to fully focus on their musical productivity and creativity working alongside Supertone's Simon Campbell, who engineered the session.
The album is scheduled for release in the Summer of 2016 and we can't wait for you to hear it! It sounds beautiful!!