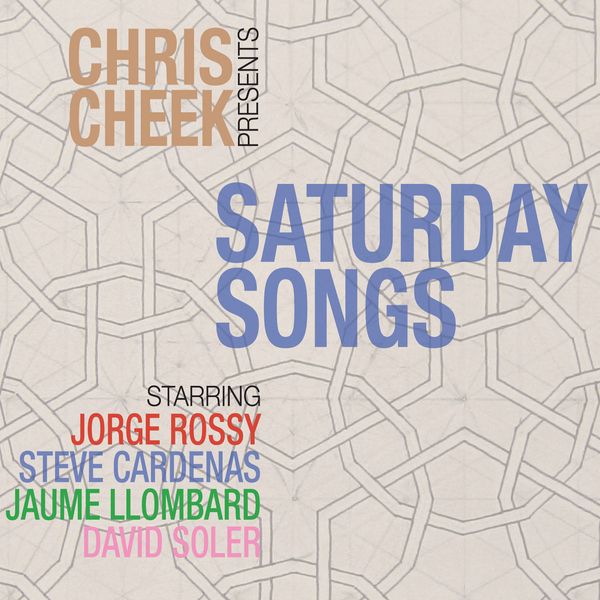 We are thrilled to announce that internationally renowned Jazz saxophonist and composer Chris Cheek will be releasing his fifth studio album 'Saturday Songs' recorded at Supertone Records residential recording studio in Valencia, Spain on 24th June, 2016.
The recording brought together some of the world's finest Jazz musicians with the mighty Jorge Rossy on drums, vibes and marimba, the fret master Steve Cardenas on electric guitar, pedal steel expert David Soler and the multi-talented Jaume Llombart on electric bass. 
Supertone's ethos is all about encouraging a musical synergy and creatively inspiring environment for musicians to write and record their music together. As a residential studio, artists are able to live and work together in a private and inspirational space to enable complete focus on the creative process, away from outside distractions.
Recorded live over four days with the band living and working together at the studio, Supertone's producer Simon Campbell who engineered the recording, said:
"Supertone is all about capturing the essence and magic of a live performance, where the band are playing together and the music is the most important aspect - in service of the song.
Working and living together with such talented musicians who are also great people was one of those life experiences you will never forget! We are very proud and humbled to have been a part of the making of this album."
'Saturday Songs' was recorded and engineered by Simon Campbell at Supertone Records Studio, Valencia, Spain and mixed by our friend Aaron Nevezie at The Bunker Studio in New York City, USA.
If you would like to find out more about working at Supertone for your next musical project, all enquiries are welcome - contact us here.