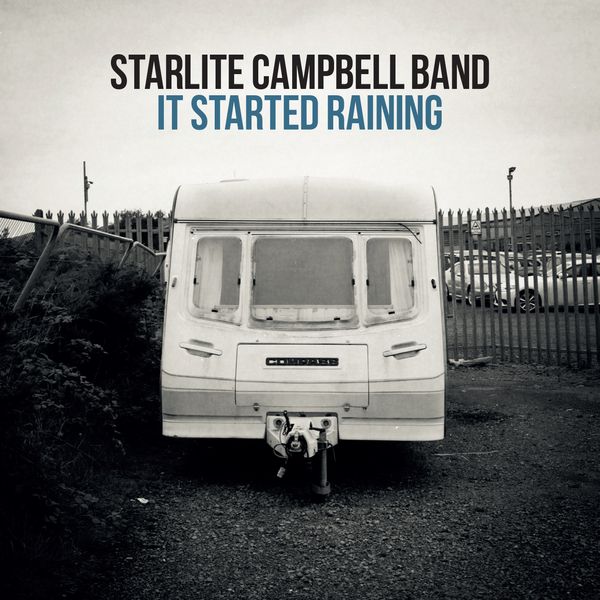 It Started Raining is the shiny new single from Supertone artists the Starlite Campbell Band.
It's different - blues with an eastern European twist, leaning towards Starlite & Campbell's fun acoustic sensibilities and as you would expect, lyrics about real people and places.
The story begins up in the attic of the old family home, rooting through a mountain of dusty boxes and hidden treasures of long forgotten heirlooms and memories.
The discovery of an old battered suitcase and the secrets hidden inside lead you on an adventure that takes you to a place where time can be a great healer of both the past and the present.
Recorded live with just one overdub at the same time as their European Awards nominated album 'Blueberry Pie', the song also features Steve Gibson on drums and vocal contributions from Hummock, one of their studio hounds.
---
Photograph by Phil Kneen, Isle of Man; Single artwork by Barry Kinder of Track & Kern, UK; Mastered by Jon Astley, Close to the Edge, UK; Recorded at Supertone Records Studio, Valencia. Spain