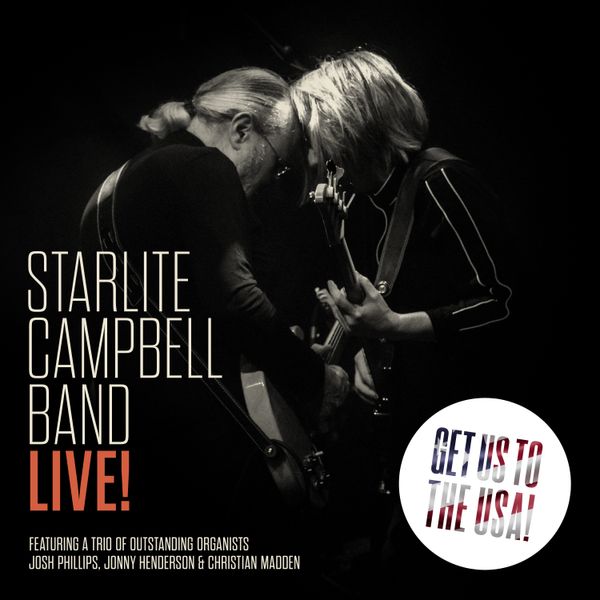 Husband and wife Suzy Starlite and Simon Campbell have launched a new 'Starlite Campbell Band Live!' limited edition album Crowdfund campaign.   
There is something unique that has never happened before in Memphis, USA with both the Blues Music Awards and the International Blues Challenge taking place during the same week 5th - 9th May 2022.   
Everyone from the Blues music industry will be heading to Memphis and as independent musicians, Suzy and Simon have been urged by industry experts that they really need to be there in person to make meaningful connections and face to face meetings with agents, festival bookers, venues to make the 'Starlite Campbell Band's 2023 USA Tour a reality!   
Suzy explained "As full-time musicians, having lost two years with the pandemic, we didn't want to waste another precious moment. We are mixing the new Starlite Campbell Band Live! album and thought it was a perfect opportunity to launch a special Crowdfund edition to help raise essential funds to get us out to America. We have some fantastic supporters who know we put everything we have into our music, doing everything ourselves from recording, engineering and producing to writing, playing, marketing, tour booking... you name it!   
'Starlite Campbell Band - Live!' was recorded totally live over various dates whilst on tour in the UK and features a trio of outstanding organists from Josh Phillips (Procol Harum), Jonny Henderson (Matt Schofield, Kirk Fletcher) and Christian Madden (Liam Gallagher Band).   
It's fresh and frisky 'Starlite Campbell Band' brimming with groovy grooves, improvised solos and fun-filled musical duels; as always - expect the unexpected!   
"Don't miss them! They're terrific live!" Music News, UK   
Available for a limited time only - Crowdfund offer ends midnight GMT, 31st March 2022   
PRE-ORDER YOUR SPECIAL CROWDFUND EDITION OF 'STARLITE CAMPBELL BAND LIVE!' NOW