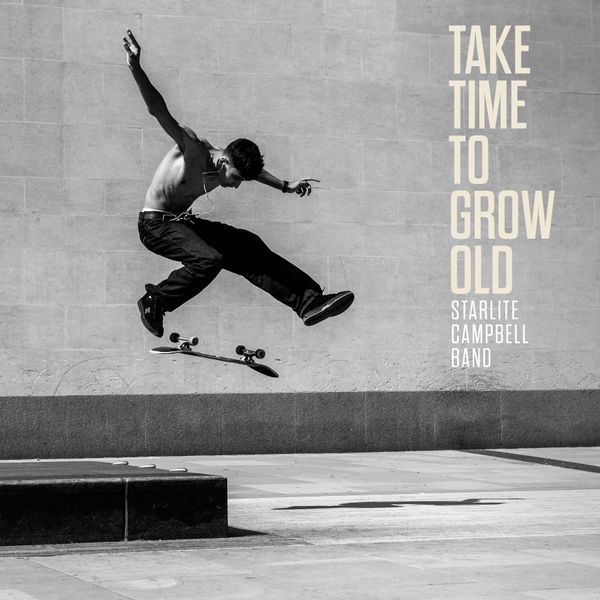 "Here is no sophomore slump with The Language of Curiosity. Starlite Campbell Band have stepped up their game, and their sound, taking their British blues/rock to a whole other level... A modern-day sonic boom!" | JD Nash, Editor, American Blues Scene 
European & British award nominees the Starlite Campbell Band husband and wife duo Suzy Starlite and Simon Campbell have released a new single 'Take Time To Grow Old' to celebrate the worldwide release of their highly acclaimed second album 'The Language of Curiosity' on November 5th, 2021 on independent label Supertone Records.  
The couple's combined songwriting skills along with a uniquely British rock & blues sound, make Starlite and Campbell, who fell in love on stage and married following a whirlwind musical romance, one hot ticket! 
There aren't many artists out there who write, play, record, engineer and produce their own music themselves but that is exactly what this passionate couple do. As lovers of vinyl and all things analog, producer Simon Campbell's production and recording techniques have a quality learned first-hand working in recording studios in the early '70s;  it's not retro - it's always been that way!  
'Take Time To Grow Old' is a delightful melodic song that is more about attitude than age, featuring the enchanting sounds of a 12 string Mosrite double neck electric guitar with delicious melting double vocal harmonies from Starlite & Campbell. The full-length album version of the song also features a sublime 6 string fuzzed and weighted guitar solo from Simon, giving way to Suzy playing a childlike and poignant short piano outro.  
Videographer Amanda Naughton once again captured some beautiful moments on film to help tell the story with the video going viral with over 45,000 views on YouTube in a matter of days. 
The song also features Steve Gibson on drums, Jonny Henderson on Hammond organ and Gabriele Del Vecchio on Wurlitzer electric piano and you'll want to play it again and again.