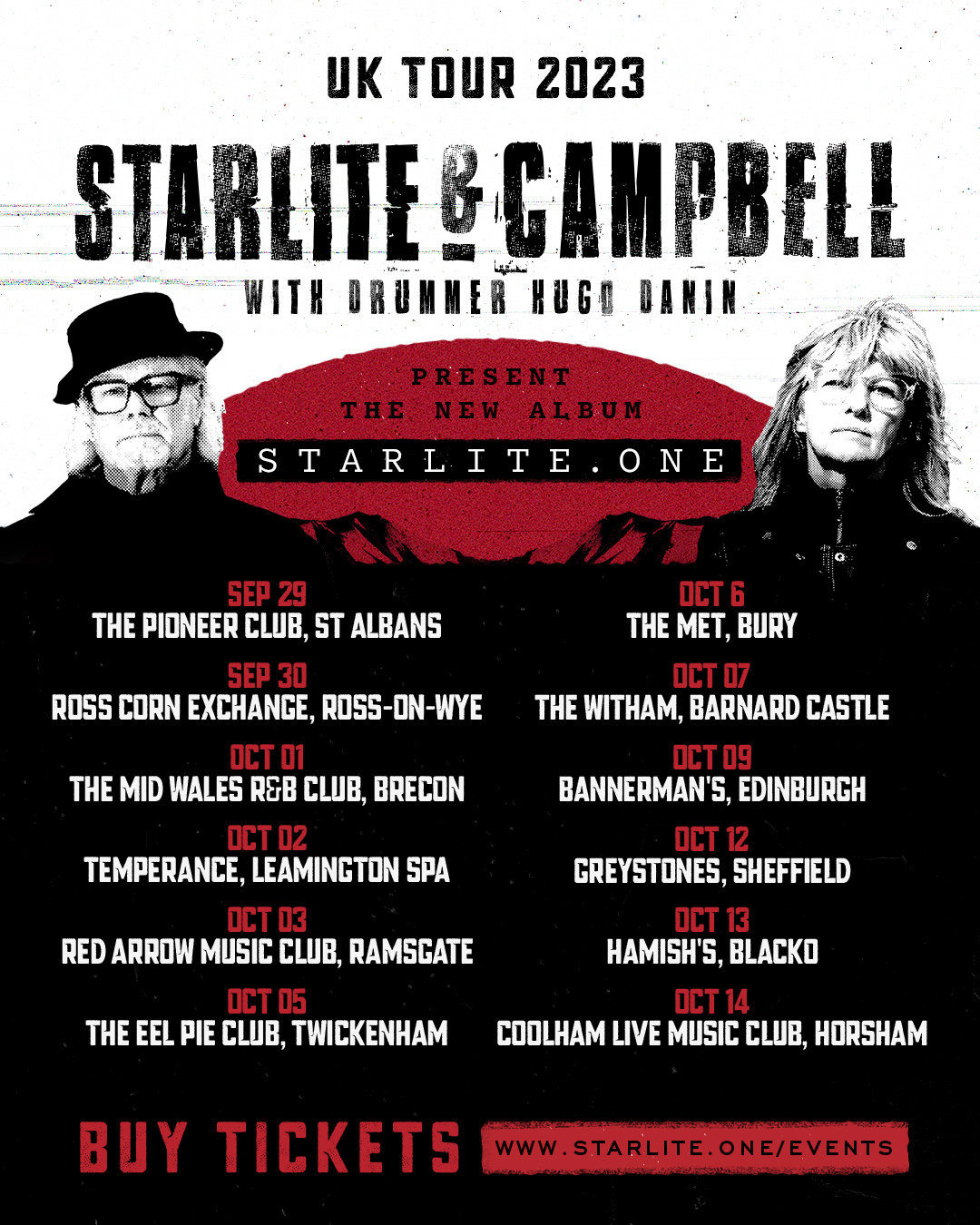 It's happening!! We are thrilled to announce the dates for Supertone artists Starlite & Campbell's 2023 UK Tour.
Simon enthused "We are really looking forward to sharing a night of music together where we will be playing your favourite songs from our award-nominated and critically acclaimed albums Blueberry Pie, The Language of Curiosity, Starlite Campbell Band Live! and fresh exciting music from our new album Starlite.One, which will be released prior to the tour in September."
The duo have have concerts in England, Scotland and Wales along with special homecoming gigs in Ross-on-Wye for Suzy and Bury for Simon.
We advise buying your tickets early - it's great to support the venues, especially as some have limited capacity and will sell out quickly.
Suzy added " It's been too long and we can't wait to get back out on the road and sharing a special night of music and friendship together - the place where life is lived and memories are made!" 
**The Performance at The Met, Bury will be a full multi-media presentation which will be recorded for a new live album and video