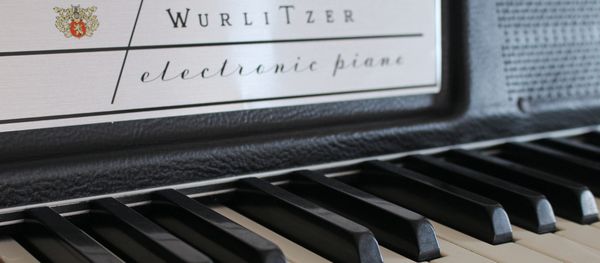 Answer: the Wurlitzer electronic piano!
Many artists over the years have incorporated the punchy reed tone of a Wurlitzer 200A in their recordings and live performances. Timeless songs by Queen 'You're My Best Friend" or "What'd I Say" by Ray Charles both use a Wurlitzer piano; in fact many musicians prefer the Wurlitzer's reed tone for both live and studio use because of how gritty it sounds with a little distortion.
Any plug-in simulation of this magnificent sound will never compare to playing the real deal - how can it? If you can't touch the keys to create the variation in tone and dynamics then all you get is a cold, detached, unemotional imposter - you really don't know what you are missing!
Already it's been put to good use in the Supertone studio...