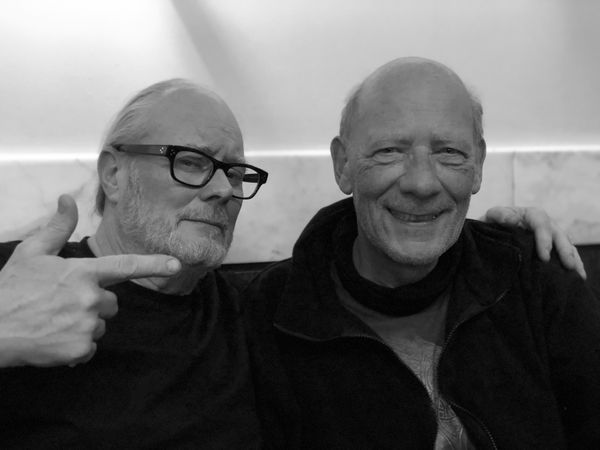 Simon is a big devotee of British recording studios and the people that work within them. Phill Brown is a legend in the recording world having worked with a host of magical artists from the 60's to the present day!
During the 60's and 70's he worked with Traffic, Dusty Springfield, Tyrannosaurus Rex, The Move, The Troggs, Jimi Hendrix, Arthur Brown, The Nice, Joe Cocker, Bonzo Dog Doo Dah Band, Leonard Cohen, The Small Faces, The Rolling Stones, Steve Miller Band, Perth County Conspiracy, Ray Stevens, Lulu, Duke Ellington, Jimmy Cliff, David Bowie, Pink Floyd, Led Zeppelin, Cat Stevens, Jeff Beck, Harry Nilsson, Brian Eno, Murray Head, Bob Marley, Joni Mitchell, Robert Palmer, Dana Gillespie, Jim Capaldi, Joan Armatrading, Alex Harvey, Paul Kossoff, Little Feat and The Meters.
He is very well known for his work in the 80's with the late, great Mark Hollis and Talk Talk.
The first introduction to Phill was through his funny and informative book 'Are We Still Rolling' where he details his career, studio techniques and the unbridled hedonism in the music scene; an essential read for any musician, engineer or producer. Its strapline 'Studios, Drugs and Rock 'n' Roll - One Man's Journey Recording Classic Albums' says it all.
Recently he and Suzy met up with Phill at Cafe Brindisa in South Kensington to talk about all things recording and it was clear from the moment they met they were singing from the same technical and creative song sheet!
After a wonderful dinner laced with great rock 'n roll stories, he listened to the album on 180g vinyl and said:
Sounds wonderful... Great sound, really enjoyed the double album. Onwards!!!
An accolade indeed! Let's see what happens in the future - we suggest you watch this space...